Paramotor flight
Have you been wondering how paramotor flight really looks like? So here it is!
Courtesy of Sean - camera is mounted on his chest. He does perfect foot launch - he runs and after that smoothly takes off.
After a circle up to around 600 feet he lowers and touches down on his feet. Easy peasy 🙂
For more details on training and classes contact Cathal on 0868389644 or write to us.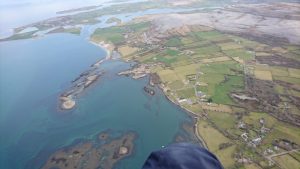 AirConception paramotors.
Dudek wings.