Windy - application for weather forecast
Windy is being used for some time by us to check on weather and especially wind prediction. We can't complain. App is very simple to use and you can add landing fields to your favourites list. Of course Paramotoring Ireland is there!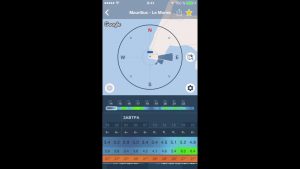 On an example above you can see wind direction with its speed, gusts speed, temperature and possible rain drop.
On top of that at first glance you choose days that appear in blue colour - best to fly in!
Check on developer's website here.
Android users on GooglePlay here.
iPhone users on iTunes here.
Anything more on training, courses or general questions contact Cathal on 0868389644 or drop us an email here.