Pilot beginner training.
We will take you for a journey from flight theory through beginner level to flying solo!!
Our training site is located outside Enfield, co Meath. Over 5 days powered paragliding course you should be able to fly on your own under instruction, all equipment provided.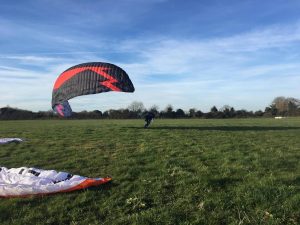 For more information on a training click here.
We decided to use AirConception Race paramotor as Paramotoring Ireland school machine. Made of G9 titanium (which is 50% lighter than stainless steel), this robust frame is only 5.5lbs and it is one of the lightest on the market.