Cliffs of Moher pictured from a paramotor
I bet many of you have been to Cliffs of Moher in county Clare, Ireland. Probably good few of you have seen them from a boat at sea level. Impressive, isn't it?
Yesterday we have flown ABOVE them!!! That was a thrill, I am telling you! More than 10 degrees and small breeze made a very pleasant flight: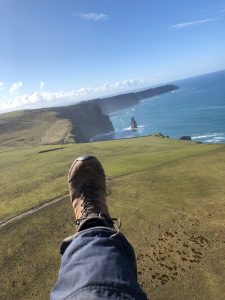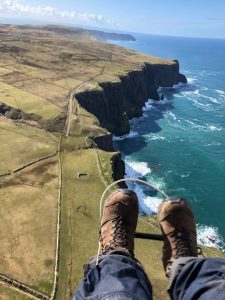 On days like that you feel life is worth living! Would you like to try yourself what it is like? Our school is located 25 miles West of Dublin, we provide equipment needed for a few days training.
Also we sell wings and engines and give honest advices on best options possible.
Contact Cathal on 086 838 9644 or drop an email to info@paramotoringireland.ie